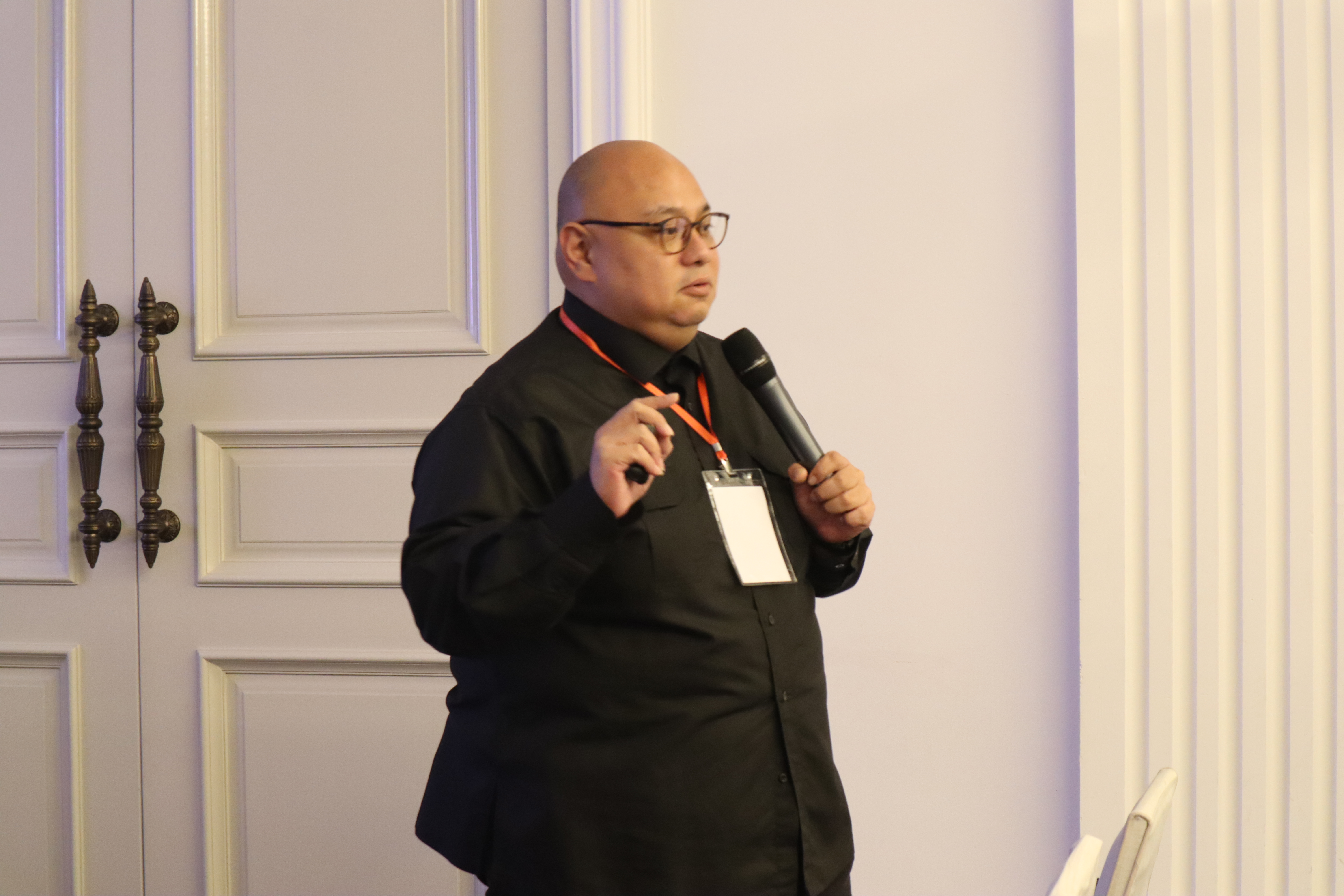 "Martha Tilaar Group built from a dream. Dr. Martha's dream. She always has a dream to beautify Indonesia," said the Corporate Creative & Innovative Director Martha Tilaar Group, Kilala Tilaar, on his presentation. "She seizes her dream by applying her DJITU principle for the company, Disiplin (Discipline), Jujur (Honest), Inovatif/Iman (Innovative/Faith), Tekun (Diligent), dan Ulet (Resilient)," he continued. That day (1/11) he became one of the speakers at TAYTB Fest 2019 presented by OCBC NISP at The Tribrata Dharmawangsa, South Jakarta.

In that session, Kilala also talks about the journey of PT Martina Berto Tbk in establishing its brands, like Puspita Martha and Sariayu, for almost 50 years. "Beauty is our passion, so we never want to stop to innovate and develop our beauty products. We have the RND team who did the research. In collaboration with Clariant, now we already have some local wisdom-based patents," he explained. From the hope to bring local wisdom going global, Martha Tilaar Group mix tradition elements with technology to create innovation in the beauty world.

TAYTB stands for Tidak Ada Yang Tidak Bisa –nothing you cannot do, a program that initiated bt OCBC NISP that aims to give financial management education and entrepreneurship. Beside Kilala Tilaar, TAYTB Fest 2019 also presents other 70 inspiring speakers such as Rio Dewanto (Aktor), Alan Budikusuma and Susi Susanti (Atlet), Lizzie Parra (BLP Beauty), Daniel Mananta (Damn I Love Indonesia), Carline Darjanto (Cotton Ink), Altona Widjaja (OCBC NISP), and Muhammad Kamaluddinin (PT MRT Jakarta).

http://www.marthatilaargroup.com/detail/en/502/kilala-tilaar-to-share-pt-martina-berto-tbk%E2%80%99s-journey-through-innovation-at-#taytb-fest